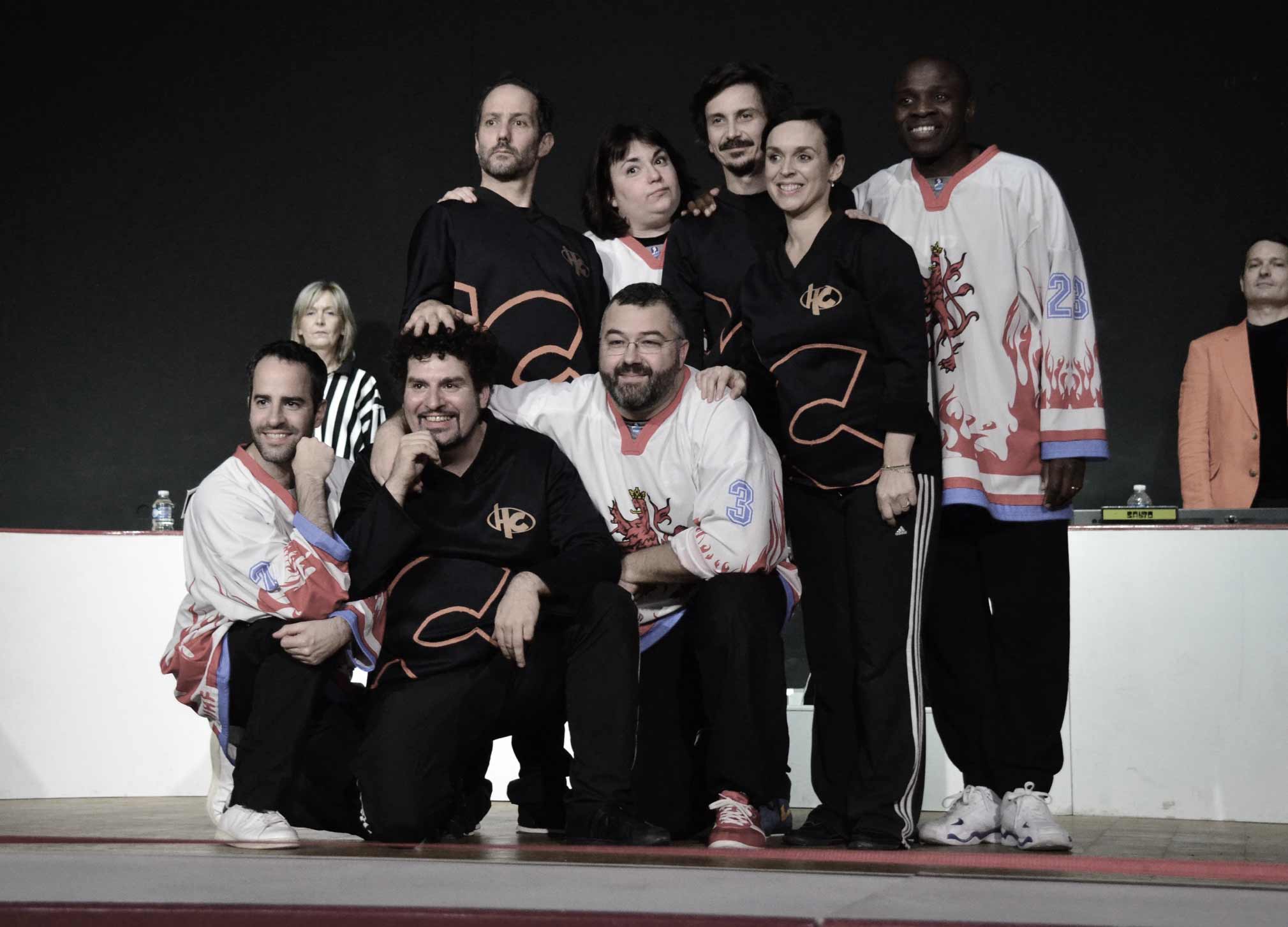 The Improv Match is a form of improvisational theatre, which uses the format of a competition for dramatic effect.
About Guy Benzeno
Bio
Throughout both my professional and personal life, I have developed expertise on public speaking, facilitating meetings and developing relevant on-stage content for corporate events.
In 2009, I watched my first improv match and was immediately hooked. I started taking classes in 2010 and very quickly started playing internationally in amateur leagues and tournaments. In 2014, I was invited to join, Luxembourg's professional improv league - the GIPL. Since then, I have honed my craft as an improvisational actor to engage an audience with spontaneity, stage presence and a strong sensibility for story-telling. I use this experience and sensibility in my coaching and content tuning services.
As the Paperjam Club Director at Maison Moderne, I oversaw the programming and production of more than 50 conferences and the preparation of 100s of speakers, including business executives, university professors, entrepreneurs and high-level civil servants.
I have worked with journalists, press officers and communications strategists. I oversaw editing of video pushed to a readership / viewership of over 22'000 in Luxembourg. I have recorded commercial voice-overs on various occasions. I have MC'ed or moderated dozens of conferences and meetings.
With more than 15 years of professional experience, spanning various roles and sectors including corporate professional services, private banking, startup environments, publishing and media, I am well positioned to quickly understand your needs and be versed in your industry's vernacular. And this matters a lot when I work with individual clients to find their voice and shape their message. It helps when I work with corporate clients to design or fine-tune their on-stage content marketing.
Languages
I can serve work with you in both French and English.
My Philosophy and Values
Authenticity | Whatever we work on together, we have to make it work for you - in your style, with your credibility and authenticity.
Generosity | Whatever the medium, if you're in front of an audience you should have something to give - not take. I apply the same in my professional dealings. I aim to develop long-term relationships by focusing first and foremost on the value I can bring to my clients.
Storytelling | I take my queue from Joseph Campbell and Yuval Harari that stories resonate with us because of our innate human biology in the same way that music does. Let your speech resonate like a symphony. Let your audience hear a story.